How to start a food blog and make $100 in your first month
What this How to start a food blog post will cover:
How to conceptualise an idea for a blog (How to start a food blog)
Tools that make your blogging life easier
How to be consistent and put your food blog on autopilot
What this blog post will not cover:
Technical details on how to host your own website (this is covered elsewhere)
Step by step instructions to install plugins (this is covered by plugin support)
Let us start from the beginning…
Approximately 4 years ago, I started to become interested in passive income strategies.  The idea that you could make money on the internet was a concept that sounded like a dream, and felt like I had to be a celebrity.
MY LATEST VIDEOS
I began listening to podcasts, audiobooks and online blogs which where teaching people like me to step out of the normal "get a job" mindset, and into the "creative" attitude.
The problem was that I felt as though I never had much time. But wait? I realised that I drove in a car, or rode my bike for at least an hour most days, so Audiobooks and Podcasts became a very important learning resource. I had a ghetto Bluetooth setup in my van with a Logitech UE Boom speaker that sat in front of my speedometer blasting out a podcast or audiobook.
I followed these podcasts and audiobooks whilst driving and riding:
Books hold the keys to your future
I began listening to a book a week. The extra information and knowledge provided by those resources began to fill my life with wonder and amazement. I had never read books that much as a young adult. I realised that I just hated reading, not necessarily learning about something new. I began listening to books at 2X speed, because the more information you cover, the more you know about the world.
…Or so I thought…
Constantly looking for new information or books to read can become an addiction. They give you a feeling that you are accomplishing goals and learning from other complications that the people had in the books. What I began to realise was that not until you actually apply these learnings into your life, do you begin to really understand what knowledge is all about. It is just an idea right up until it's applied.
How to conceptualise an idea for a blog – How to start a food blog
I grew up surrounded by a wealth of nutritional knowledge. My mum is a naturopath, with a deep desire to find the best way to live a healthy and functional life.
Throughout my life I've always been interested in nutrition, and how nutrition can help in becoming either a better athlete, a more consistent musician, or a better developer. As I grew older, I realised that throughout alternate lifestyles, hobbies and jobs, I would always keep one aspect of my life consistent. This was nutrition.
How To Find Your Blog Idea
If you look back on your life, can you find something that you have consistently held valuable to your life? What is valuable enough for you to pursue that even if you didn't get paid to do it, and you would do anyway?
This is a tough question because many times people don't have a passion or a particular hobby that inspires them enough to know what to choose. This is okay! It doesn't mean you don't have good ideas, it just means you haven't found it yet.
Pat Flynn puts this question nicely. He says "What questions do your friends ask you?" or "Amounts the people closest to you, do they know you as being knowledgeable in a certain area?". If you can't think of what they would say, ask them!
"The most successful people are the ones that are willing to have the most uncomfortable conversations" – Tim Ferris.
Finding the area you are passionate about in life is the key process here. You do not want to attempt to build a business around an idea that only makes you money. It needs to fill a gap, it needs to inspire you, because without those traits, you have no grit to push through really hard times when it feels like you've hit rock bottom, and trust me, this happens.
How To Find Your Niche
Finding a niche will be pinpointing what you enjoy doing already. Maybe that's being vegan? maybe that's starting the ketogenic diet? The problem is that everybody says you need to be unique, and this is where most people fall over and do nothing.
What you want to do is find who is already doing the same thing online. I guarantee there will be someone doing something similar who has a large audience, or at least a facebook following / Instagram following.
To avoid the feeling of being overwhelmed by "creating something unique", you should, at least for the start, just copy the tactics of what someone else is doing! When I say this, I don't mean copy their content, I mean create your own content, but release it in a similar way. It may not work as well for you because someone has already done it, but the beauty of this process is this:
Do what someone else is doing, and in the process, you'll find what you're good at, and then that becomes your unique spin.
Its very simple, and its a start. The biggest hurdle to creating a food blog (or any type of blog) is the first bit, actually creating one!
Do what you would already be doing in life, regardless if you got paid to do it. Money is not everything, and most of the time money just leads to more unhappiness.
Amplifying that idea – Making $100 in your first month.
Once you think you have found a topic that resonates with you, and you are willing to do something about that idea, then this How to start a food blog section is for you.
I have to give credit here to my good friend Kieron Brown. We had made a bet to each other, that we needed to make $100 from a website somehow. Check out his website CopyHouse for the project that he started. Big props to you man!
Grab 10 of your closest friends, family or people around you who would support you no matter what. This part is important because 9 times out of 10 your idea will need rethinking, restructuring or restarting.
Ask those people if you were to create something for them (An ebook, some type of physical item or a course on that particular topic) if they would pay $10 for it. It's that simple.
Inevitably people will drop out at the idea of money. That's fine. Try and find someone else who could take their place. This step in the process is very important on how to start a food blog, even if you don't think you are good at selling anything – It's important because it will put you out of your comfort zone.
10 Friends X $10 = $100 – This is your goal!
Once you have those friends or family, then begin finalising and constructing your idea! Below I've linked to some tools which helped me out with my food blog, but these may not necessarily apply to you. Some of these links are affiliate links, and some are not. I'm linking you to these products because they helped me when I started, so maybe they will help you, and in return, you will be helping me out by providing you with this framework to get you started on your path to success.
Do you want to know what my $10 idea was? I created a ketogenic meal plan for each of the 10 people, depending on whether they wanted to lose weight, eat healthily, optimise for endurance or gain muscle. I also included an entire book worth of information on the ketogenic diet.
Your idea doesn't have to be like mine. In fact, it's better to not like mine. Here is why:
Turns out, nobody really used my meal plans and became more interested in the actual recipes. This was the single greatest turning point in my idea creation process that turned this website into what it is today.
I want to highlight this point. I took 1 month to create this product. If I had not released it to my friends and family, not only would no one have bought it, but I wouldn't have known why?
Those people who are close to you quickly become the most valuable feedback loop you will ever have. Why do you think big brands pay groups of people to talk to them about their products? Because otherwise, NOBODY TELLS YOU!
The internet can be a huge gaping hole of disappointment because nobody actually tells you what they think or How to start a food blog!
How to start a food blog the easiest way with tools
Australia Specific
Website
Zuver – You will need both hosting and also a domain. Hosting refers to the storage space required to start a website. A Domain refers to the actual address that points to your website. Think of hosting as a physical phone, and a domain as your phone number.
Rest Of The World:
BlueHost (I have not used this product, but everyone raves about their service and support, so I feel it is a good idea to support them as well).
Other Services
WordPress – If you have hosting on CPanel (Zuver and Bluehost do) you can install wordpress in a single click. Super easy! I recommend word press to everyone I've ever setup a website for. It's the easiest software to get something up and running.
ThemeForest – I've used plenty of themes from this website. My website uses Avada which is very good, but they also have free themes every month. Alternatively you can also use a free wordpress theme.
Thrive Leads and Thrive Content Builder – I used these plugins exclusively and is probably the cheapest plugin that enables you to create a sales page and get emails into a database so that you can have a newsletter. I highly recommend their plugins. Its what I used a lot, and I also believe Keto Connect use them as well.
LeadPages – I have since migrated to using lead pages to test out the difference between the two. To be honest, Thrive was a really good product, so making the switch the leadpages wasn't that much of a big deal.
Mailchimp – By far the best email service provider, because you can use it for free right up until you have more than 2,000 subscribers. I used Sendy with Amazon SES for a while, but their email deliverability was terrible because it relies on the credibility of the Amazon SES server (Anyone can use SES, therefore many spam filters see SES and block them).
WP Ultimate Recipe Plugin – My original idea was to create meal plans for people. This was my $10 idea. This plugin enabled me to not only create recipes, but compile them into a meal plan for everybody. This plugin is also great because you can seamlessly add amazon affiliate links into the ingredients.
Physical equipment
Olympus OM-D EM-10 MK II – This camera is possibly the best camera you can get for under $1000, and its the one I use every day for all my photos. It has 5 Axis image stabilisation (fantastic when not using a tripod) and a fantastic image quality. The only downside is that it doesn't have a microphone input. – However the Olympus OM-D EM5 Mk II does.
I also use an Olympus M.Zuiko 60mm Macro Lens for all my food photography. I find macro lenses amazing, simply because they are designed to be super sharp. The background blur (low aperture)  you can get on this lens is far better than the lens you get with the stock camera. I'd buy the camera base by itself, and buy this lens with it.
Oh, and get a tripod. If you find that your photos are not as sharp as they should be, you're either not shooting in a high enough quality, your compression is lossy or you are not using a tripod. You don't have to buy an expensive one, this is one i would recommend because it has a 360 degree ball head
How to build an audience for your food blog quickly
The biggest mistake you can make is doing nothing. If you are doing something, and its wrong, at least you will eventually find out that its wrong, and correct it!
If I were to create another food blog from scratch, I would focus on these points to build an online following:
If you can get those two mediums right, you can drive a lot of traffic to your blog.
This is what I found at the start of my blogging journey. I would submit my posts or recipes as text posts to Reddit, and watch as people would comment on my material. This was a really hard stage for me personally, because people on the internet can be pretty harsh. I definitely received some hurtful comments, which mostly made me feel like shit and wanted to throw in the towel… but trust me, that instantaneous feedback makes you grow very quickly.
The truth is, there is no such thing as passive income. I'm sorry that you've had to read this far to realise that starting an online business is a simple process that enables you to scam people into buying whatever you're selling automatically without any intervention on your behalf. The idea that money comes for free is utter nonsense, especially when it comes to a food blog.
However, when you build a brand or product that you are so proud of, and what you have created you would have done anyway because you love it so much, only then does it feel like you are making money on auto pilot.
To tell you the truth, you are not going to make any money for the first 6 -12 months. Even then, if you were working online as a job, during that time you will be investing so much time into your craft that you may as well be working for a boss who can only pay you $1 per hour, and giving the little money you earned back to the owner just because you feel you don't deserve it. Do it because you love it, not because there is money involved.
The only reason you might ever make money online is because your passion becomes so strong towards your idea, that people become infatuated by your work ethics, or your ability to give 150% of your time to them, even though you are not getting anything in return. You believe so much in your idea that even through really tough points throughout your idea process, absolutely nothing will stop you. Trust me, there are some really shitty points along the way. But trust me in what I say, somewhere down the line you will begin to see a light. Follow that light and it will turn you into a person that you never thought you would ever have become.
I have to give a special mention to my Girlfriend Adele here. Not only have I put her through countless weekends of sitting at home, working on recipes and photos that prevent us from leaving the apartment, but also for listening me through my ups and downs, and all my shit ideas. She knows more than anyone ever will, and that trust is more support than anyone can ever have.
I have to throw also give special mention here to Tasteaholics. Rami and Vicki helped me get a leg up in the online business world by allowing me to do a guest recipe on their website. I'm not sure that they let anyone do this anymore, but their belief in me at the time inspired an entire movement from creating meal plans, to actually creating recipes that people will use.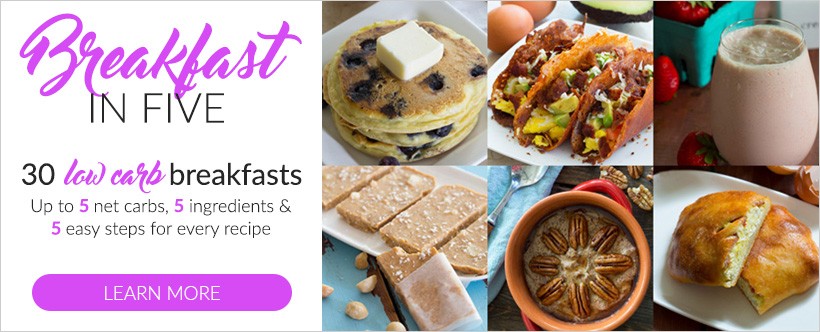 I remember running around the shops with Adele, spending way too much money on trying to find the right props for the photos, so that the recipe would look appealing. At this stage, I was taking photos on my phone and posting them to my website. I had hired a camera especially for this post, and was learning about lighting and angles on the fly.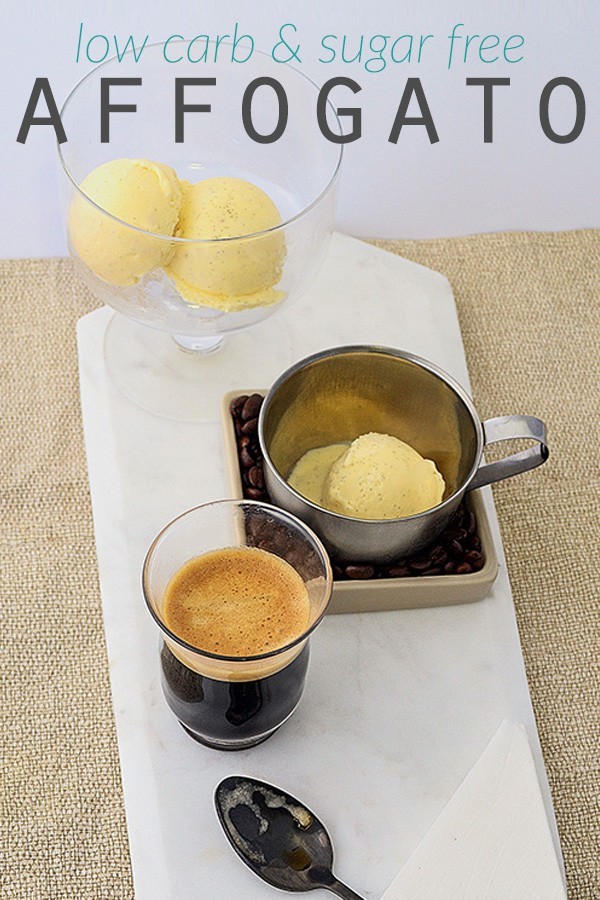 Needless to say, thank you to Tasteaholics. They posted the recipe and the photo, and gave me about a lifetimes worth of inspiration to build upon.
How to start a food blog and go on autopilot
Creating a food blog is possibly one of the hardest avenues to venture down. Many food blogs exist already, and many other people have already mastered what you are about to achieve.
…but so what? – Even If you had to stop for any reason, the knowledge you have acquired from putting your idea into practice is worth more than any money you'll ever make, period.
Creating tons of recipes every week
Finding time to photograph them all in natural light around your full time job
Actually learning how to use a camera in manual mode
Understanding what social media platforms work best for your product.
Reaching out to other people in your industry who will even talk to you, despite your shit photographs and little website traction.
Building an audience of 1 (yourself), and being totally okay with that.
Understanding what SEO is, and learning to play the long game.
… It's a tough process. BUT it's worth it. Every single part of it. Don't ever let someone tell you that it's not.
So why would you want to travel the world if a food blog is so much work? – That's the kicker. You need to take time away from your business to really understand what processes are necessary, and what a complete waste of time some are. As I'm writing this, I've got 19 days until I leave to ride my bike around Europe for 2 months with some of my best friends. It probably could not have come at a worse time.
I had always wanted to travel on my bike. We had planned this trip 3 years ago. Both Chris and I jumped into the Brisbane River as a kind of handshake that this trip was going to become a reality. Life changes, and priorities adjust, but don't EVER let that stop you from doing what you dream of.
Sometimes you have to take a risk, and be totally okay with doing that. So here is what I did to prepare for my trip and put the blog on semi –auto pilot:
I doubled down on the recipes I was creating every week, saving half for later. I've got about 17 delicious new recipes to post up. This probably took about 2 months to complete.
I've also got 10 more recipe videos coming out over the next 2 months. I realised that recipe videos are the best way to help people see how to make the recipe. I learnt so much from audio books and videos, and hated reading…. Why did I then go and create a blog where people have to READ the entire recipe to understand how to make the food?
I have scheduled social media to a point where I just have to answer questions, and not post any daily content.
I've created a slew of weekly emails that will help people to lose weight, learn a new cooking techniques and generally get some useful information straight into their inbox. Mail chimp allows you to schedule these emails as well.
And that's it… It feels like a lot of work, but when I write this down, that's it. Its OUT!.
For all your followers on Instagram, you are about to get a whole bunch of travel photos from countries such as Germany, Poland, Hungary, Austria, Czech Republic and France. Instagram is fantastic because you can't schedule posts, which gives you the only option to post exactly what you are doing at that point in time.
I hope I have inspired someone through this post on how to start a food blog. If you create an idea and get 10 of your friends to complete your idea with you, KUDOS TO YOU. That's the hardest part done. Once you being your journey, you will not want to stop.
If you have any questions on How to start a food blog, feel free to email me through my contact page, or comment on this post. Your support motivates me to push past all of my comfort zones every day, so thankyou!