Butter Coffee For Weight Loss – Beginners
Butter coffee for weight loss (otherwise known as bulletproof coffee) is a perfect fat filled breakfast. It will help sustain you through busy mornings or other rigorous activities. Its one of the most basic ketogenic recipes, and the perfect start to a day!
Because this is a beginners ketogenic recipe, it doesn't include too much mct oil. If you are not used to mct oil, you can experience stomach pains.
This is due to the lower intestines toleration to fats.  See the Intermediate or Advanced Butter Coffee for those who are used to MCT oil already.
I'm a coffee fanatic.. I take my coffee very seriously. Australians know how to make a good coffee, so trust me when I recommend these products. I truly know what I'm talking about.
The coffee equipment shown in the photos is the best coffee you'll ever make. It utilises the Wacaco Minipresso Coffee Machine. This will make a better coffee than any Aeropress, Drip or Full blown Coffee machine, and you can take it anywhere!
Its the only hand held device that will make creme on a coffee, and it tastes insanely good. I wouldn't recommend this product if I didn't believe in it 100%.
The hand grinder that I use is a Porlex hand grinder set to 3 twists back from fully closed on the grinder adjustment piece. My girlfriend purchased this for me, and I have never looked back! Having freshly ground coffee tastes incredible!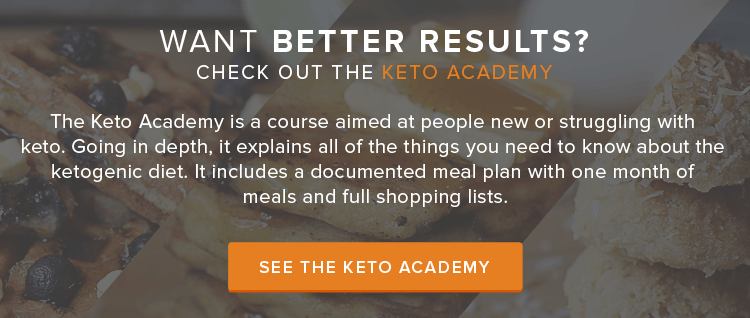 You can also substitute the butter for Cream which will also make a suitable drink, however you miss out on all the benefits of butter. I listed all the good parts about butter in this post.
See What Is In My Kitchen!
Dinner With Only 5 Ingredients
Make the black coffee with the Minipresso Machine Add 10g Fresh Ground Coffee Fill the bottom chamger with Hot Water Pump with your hands through the espresso machine. Put the aero press cap on and push into a cup over 15 seconds

Add the Tbsp. of Butter (Or Cream) and the black coffee into a blender. (Please make sure your blender can blend hot water before trying).

Add 1 teaspoon of MCT Oil to the mix and blend for 30 seconds. Then Enjoy!
Missing Anything?