Keto scrambled eggs can be done in so many different ways, and combined with many different ingredients, so this is just my way of showing you how I make a fantastic keto scrambled eggs.
The one thing that most people get wrong when they make scrambled eggs is that they cook them for too long, and they become dry and tasteless. This can easily be avoided by only cooking it quickly, but slowly moving the eggs around in the pan, and using a frying pan that has a high heat.
I've enjoyed this recipe for breakfasts most mornings for the past 2 weeks, and I'm attempting to highlight a much more basic approach to the ketogenic diet. Not everything you eat has to be complicated or filled with almond flour, xanthan gum and a couple of cups of erythritol.
MY OTHER RECIPES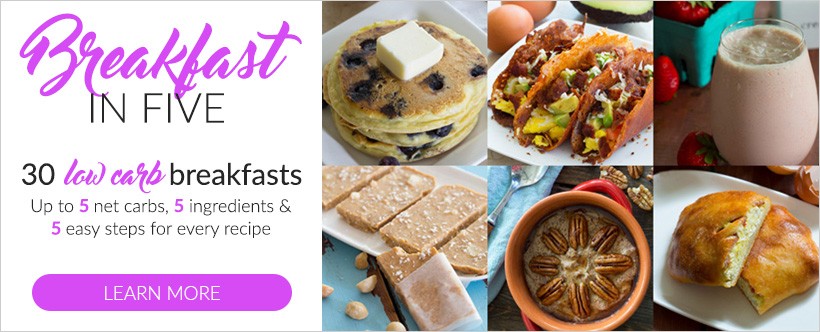 I'm taking a break from the ever amounting competition that stacks upon itself when it comes to creating low carb replacements for all of your pre-keto favorite treats. Real health and nutrition come from eating whole foods, which can be much tastier if done correctly anyway.
Eggs are a staple on the ketogenic diet. I know that many people might get sick of keto scrambled eggs for breakfast, but maybe you might just need to switch up your recipe a bit. They come to life when you add other subtle flavors that compliment their textures. It's time to fall in love again with eggs!
I love smoked salmon, and it's a fantastic way to consume high-quality omega 3 fatty acids. Pre-keto I used to eat plenty of canned tuna, but have since removed this from my diet as it can contain large amounts of mercury since tuna is such a deep sea fish that is high up the food chain.
Smoked salmon can be expensive, but you really don't need a lot to fill you up. Here in Australia, it can go from anywhere from $40 – $80 per kilo, depending on how much you buy at a time.
This recipe is a simple addition to your regular egg routine, and trust me, Parmesan cheese is a flavor sensation when paired with lovely soft scrambled eggs.
I hope you enjoy this recipe as much as I did creating it. Its basic, slightly creative and mostly just delicious

Heat a frying pan to a medium high heat.

Crack all the eggs into a bowl, and whisk with a fork until mostly yellow.

Place butter into the hot pan, wait until it melts, then add in the scrambled eggs.

Cook for 20 seconds, then using a spatula, move it around gently.

Remove from the pan whilst its still slightly runny. It will continue to cook on the plate.

Top with Parmesan cheese, and serve with cold smoked salmon.
NUTRITIONAL DISCLAIMER
Please note that I am not qualified as a medical professional. I am simply recounting and sharing my own experiences on this website. Nothing I express here should be taken as medical advice and you should consult with your doctor before starting any diet or exercise program. I provide nutritional information for my recipes simply as a courtesy to my readers. It is calculated using MyFitnessPal and I remove fibre to find the net carb count, as it does not affect my own blood glucose levels. I do my best to be as accurate as possible but you should independently calculate nutritional information on your own before relying on them. I expressly disclaim any and all liability of any kind with respect to any act or omission wholly or in part in reliance on anything contained in this website.