Thyme Butter Basted Rib Eye Keto Recipe
This amazing Thyme Butter Basted Rib Eye Keto Recipe is brought to you by Tasteaholics. Their 5 in 5 cookbooks have inspired many people in the ketogenic / low carb community to realise that eating healthy doesn't have to be complicated… or expensive!
Running a food blog can have many ups and downs. Rami and Vicki have been key influences for my inspiration in creating this low carb / ketogenic recipe blog, and have helped keep my head above water in many cases. My sincere thanks to them for all their hard work, and for letting me post this recipe for you. I wouldn't have stuck with it otherwise!
Their 5 in 5 cookbooks simply put is 5 ingredients, with under 5g of carbs. Each of their cookbooks contain 30 different recipes, each one just as amazing as the next!
I've linked to each of the recipe books here. You can get an additional 10% off each book if you buy all 3! This recipe comes from the Dinner cookbook.
Click Below To See For Yourself!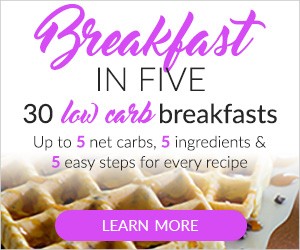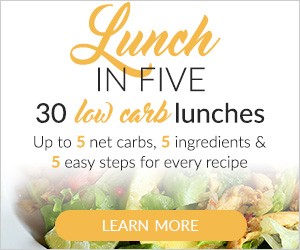 Full Disclosure: These are affiliate links. I get a small percentage of the profit to keep providing you with many great free recipes. You get potentially 90 different recipes to choose from!
What Is A Rib Eye Steak?
Rib Eye Steak is a beef steak sliced from the Rib of a beef animal. In the United States of America, (US), The term "Rib Eye" refers to the section of the steak that is removed form the bone.
However, outside the US, especially in Australia, we usually call Rib Eye Steak the cut that is still attached to the bone, whilst the meaty cut from inside the bone we call a "Scotch Fillet".
My first part time causal job was being a Butcher. Being a butcher was an unforgettable first job, not only because it taught me the care it takes to handle sharp tools, but also the different cuts of meat that were appropriate for certain dishes. For instance, you would not use Chuck Steak as a meat to cook on the hot plate, nor would you cut Rib Eye steak up into a curry.
The term "cowboy ribeye" or "cowboy cut" is often used in American restaurants for a bone-in rib eye. The rib eye or "ribeye" was originally, as the name implies, the centre best portion of the rib steak, without the bone. A rib steak is a beef steak sliced from the rib primal of a beef animal, with rib bone attached.
Rib Eye Keto Recipe is best known for the marbling effect of the fat which runs throughout the grain of the meat. This is very different to a Porterhouse Steak or Rump Steak where the fat lives mostly on the outside area of the meaty centre. This also make it perfect for either fast, hot frying… or delicious slow steady cooking like I'm about to show you.
I hope you enjoyed making this Rib Eye Keto Recipe as much as I did. Go ahead and check out Tasteaholics' Amazing Recipes.
If you're missing any ingredients, don't forget to check out my Kitchen Essentials Guide.
Recipe
Thyme Butter Basted Rib Eye
Crispy on the outside, juicy on the inside and basted with thyme and butter. A classic low carb dinner that'll impress and satisfy.
Serves2 Servings
Tap or hover to scale
Ingredients
12 oz ribeye steak
2 tbsp Butter
2 sprigs fresh thyme
6 oz brussels sprouts
2 tbsp olive oil
Instructions
Salt steak liberally 4 hours before cooking.

Coat Brussels sprouts with olive oil and roast for 25 minutes at 375°F. (180° C)

Heat up a lightly-oiled skillet until hot. Cook steak for 4 mins on first side (medium rare).

Flip and add butter & thyme. Baste for 4 mins.

Let steak rest covered for 5 minutes and enjoy with roasted Brussels sprouts.
Need A Keto Shopping List?
Check out my keto foods list with free printable pdf and flavour pairings guide.
Nutrition Facts
Thyme Butter Basted Rib Eye
Amount Per Serving
Calories 745 Calories from Fat 585
% Daily Value*
Fat 65g100%
Carbohydrates 5g2%
Protein 35g70%
* Percent Daily Values are based on a 2000 calorie keto diet.