Ketogenic Fathead Crackers – Low Carb Cracker
Ketogenic Fathead Crackers are basically the fathead cheese pizza base rolled out thin and cooked until crispy. Its a really simple recipe with only 3 ingredients, but don't let that fool you on how good they taste!
Eating cheese with cheese might seem to be a bit of a cheese overload.. but you can never have enough cheese right? If you're lactose intolerant I'm very sorry, this recipe is definitely not for you.
MY OTHER RECIPES
I really enjoy Pâté at the moment, so having some of this to round out the cheese was a nice addition. All sorts of dips could also be had with these crackers, but just watch for sneaky carbs in the dips. Pesto dips are great as they contain plenty of basil, olive oil and nuts. Hommus on the other hand might have too many carbs for a strict ketogenic diet due to the carbohydrate content of the chick peas.
Food is best shared with a friend, so the nutrition values show per serving.
This recipe for 2 servings.
Nutrition Facts
Ketogenic Fathead Crackers - Low Carb Cracker
Amount Per Serving
Calories 224
Calories from Fat 153
% Daily Value*
Total Fat 17g 26%
Total Carbohydrates 2g 1%
Protein 16g 32%
* Percent Daily Values are based on a 2000 calorie diet.
Perfect Lunchtime or Afternoon Snack
I enjoyed these crackers for lunch at work with some different types of cheese and Pâté. You could do the same or even cut up some salami and olives, make a platter and invite all your friends around for some delicious ketogenic snacks!
They are also handy to have when snack cravings hit. Snacks can be pretty boring on a ketogenic diet. You're probably sick of just chopping off a block of tasty cheese and shoving that in your mouth just for the sake of food… turn that cheese into a cracker!!
If you're enjoying my recipes, don't forget to leave a comment and let me know how you go! I get such pleasure out of seeing other like minded ketogenic lifestylers rocking their kitchen creativity. I try and add all the recipe photos up on social media as well! If you like having your photos posted on instagram, send them to me!

Breakfast With Only 5 Carbs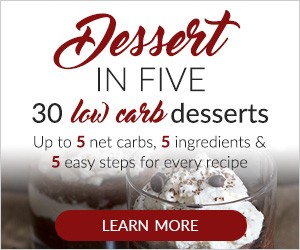 Preheat the oven to 395 F (200 C)

Put the mozzarella cheese into a microwave safe bowl and microwave for 90 secs

Mix in the rest of the ingredients

Knead with your hands until all mixed

Roll out with a rolling pin into a large flat thin area.

Put the crackers in the oven for 20 mins

Remove from oven, cut into cracker sized pieces and return to the oven for another 10 mins
You Will Love These Too!