Almost Instant Keto Bread – 90 Second Bread
When you start a Ketogenic diet, we generally discard ever being able to eat bread again. Lucky for Almost Instant Keto Bread! The luscious fluffy, smack together meal of a sandwich… or the surface to put everything from peanut butter to fried eggs upon.
Well, don't fear. Fatforweightloss just came to the party and designed your next favourite keto recipe… 90 second keto bread!
90 second Ketogenic bread is something you can quickly zap in the microwave, and magically its like you're a normal person who can eat bread again!
Nutrition Facts
Almost Instant Keto Bread
Amount Per Serving
Calories 160
Calories from Fat 153
% Daily Value*
Total Fat 17g 26%
Total Carbohydrates 1g 0%
Protein 6.5g 13%
* Percent Daily Values are based on a 2000 calorie diet.
I used a coffee mug for this recipe, showing just how easy it would be to make with just a few ingredients and a microwave. This makes it the perfect work lunch replacement or base for bacon and eggs!
Fear not, this Ketogenic bread does not taste like diabetes… or even chronic heart disease (not that I would know what that tastes like).
I do recommend you toast this bread, only because it's not as fluffy as it sounds. Don't hesitate though! It's similar to a wholemeal slice that is in whatever shape your nearest container is in!
If you're low on ingredients, I've linked to some products below that I would recommend. However, you probably already have the ingredients as they are quite common in Ketogenic cooking. (Winning!)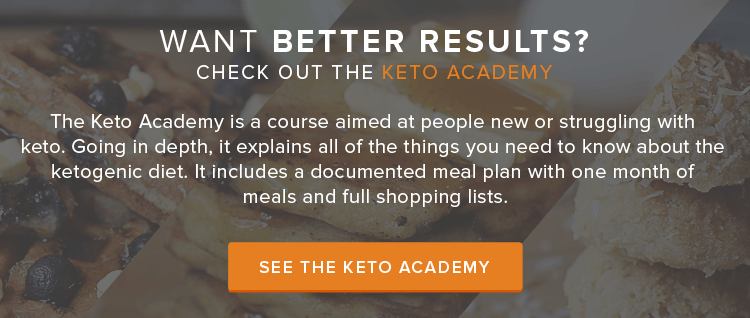 Send me photos on Instagram! I love seeing your creations and improvements. I'll even repost the photo so get those shutters snapping!

See What Is In My Kitchen!
Dinner With Only 5 Ingredients
Place all the ingredients into a mug. Mix until combined with a fork. Microwave for 90 seconds. Cut and enjoy.