90 Second Keto Bread – Almost Instant Keto Bread
When you start a Ketogenic diet, we generally discard ever being able to eat bread again. Lucky for Almost Instant Keto Bread! The 90 second keto bread is a luscious, fluffy,  ready to smack together meal of a sandwich… or the surface to put everything from peanut butter to fried eggs upon.
90 second Ketogenic bread is something you can quickly zap in the microwave, and magically its like you're a normal person who can eat bread again!
MY OTHER RECIPES
Nutrition Facts
Almost Instant Keto Bread
Amount Per Serving
Calories 160
Calories from Fat 153
% Daily Value*
Total Fat 17g 26%
Total Carbohydrates 1g 0%
Protein 6.5g 13%
* Percent Daily Values are based on a 2000 calorie diet.
I used a coffee mug for this recipe, showing just how easy it would be to make with just a few ingredients and a microwave. This makes it the perfect work lunch replacement or base for bacon and eggs!
Fear not, this Ketogenic bread does not taste like eggs… Its delicious!
I do recommend you toast this bread, only because it's not as fluffy as it sounds. Don't hesitate though! It's similar to a wholemeal slice that is in whatever shape your nearest container is in!
If you're low on ingredients, I've linked to some products below that I would recommend. However, you probably already have the ingredients as they are quite common in Ketogenic cooking. (Winning!)
90 second keto bread is pretty popular in the ketogenic community. When I first started keto, I initially started using it when I joined the reddit group "ketorecipes", and have refined the recipe a little since then. Keto Recipes can be a bit tricky to get right, but this recipe has had some time to sink into my daily life.
Send me photos on Instagram! I love seeing your creations and improvements. I'll even repost the photo so get those shutters snapping!
Keto Recipes for everyone!
Breakfast With Only 5 Carbs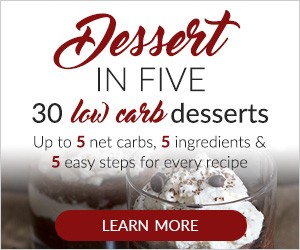 Place all the ingredients into a mug. Mix until combined with a fork. Microwave for 90 seconds. Cut and enjoy.
You Will Love These Too!